A trampoline park is much more than just a few trampolines next to each other. Have fun with a wide variety of different types of attractions that are guaranteed to provide hours of jumping fun! So you can be sure that your visit to Jump XL will be an unforgettable outing We have a unique combination of all our attractions at each Jumps XL park. So each location offers a different experience!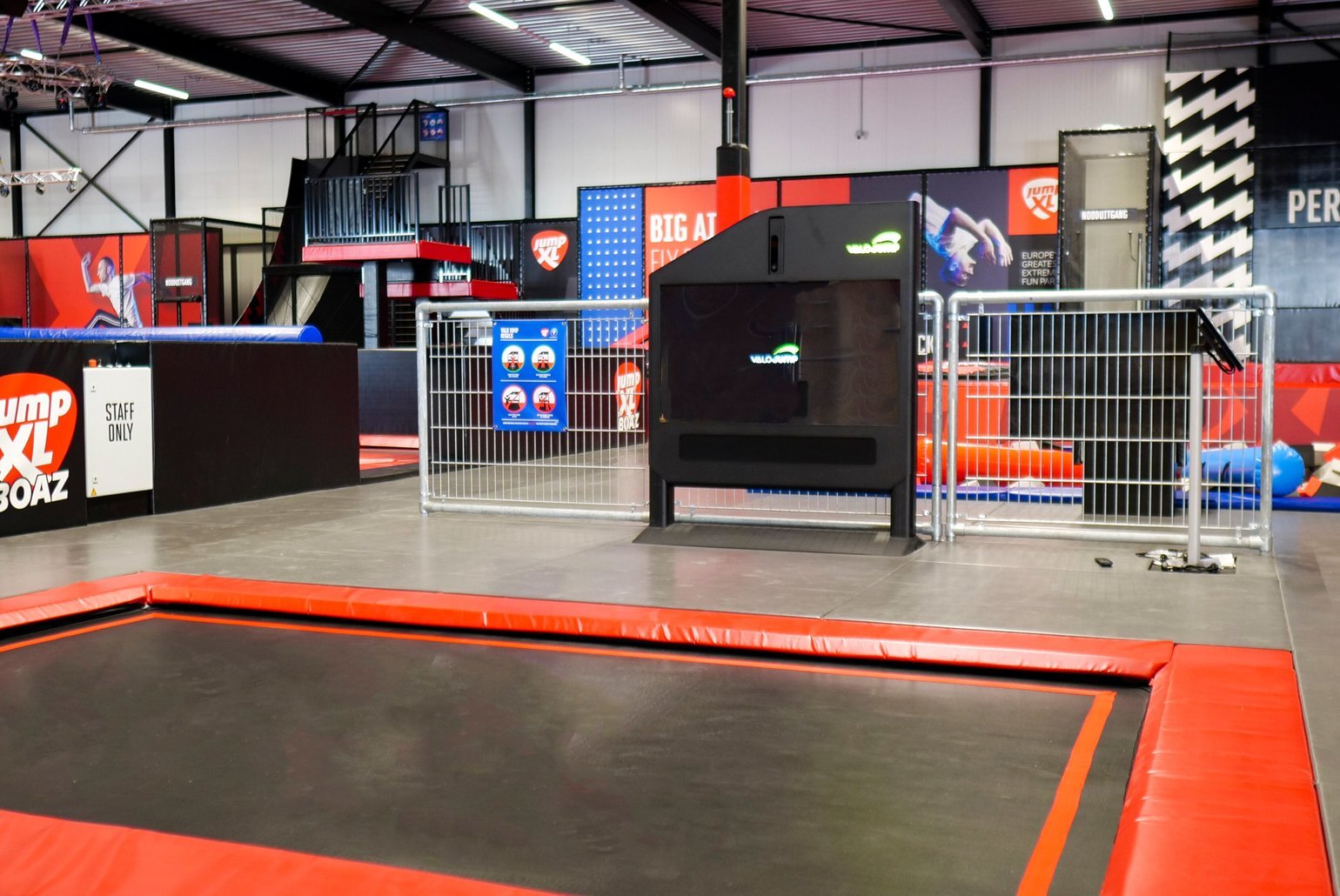 Valo Jump
Do you like video games and sports? Then the ValoJump is the perfect attraction for you! The ValoJump drops you right into a physical video game. How, you ask? Imagine a big computer screen with a camera aimed at the trampoline you're jumping on, on which you see yourself, live, in the video game. Jump over and dive out of the way of the digital obstacles to reach the next level as fast as you can. You can choose from a number of games. Will you get the high score of the day?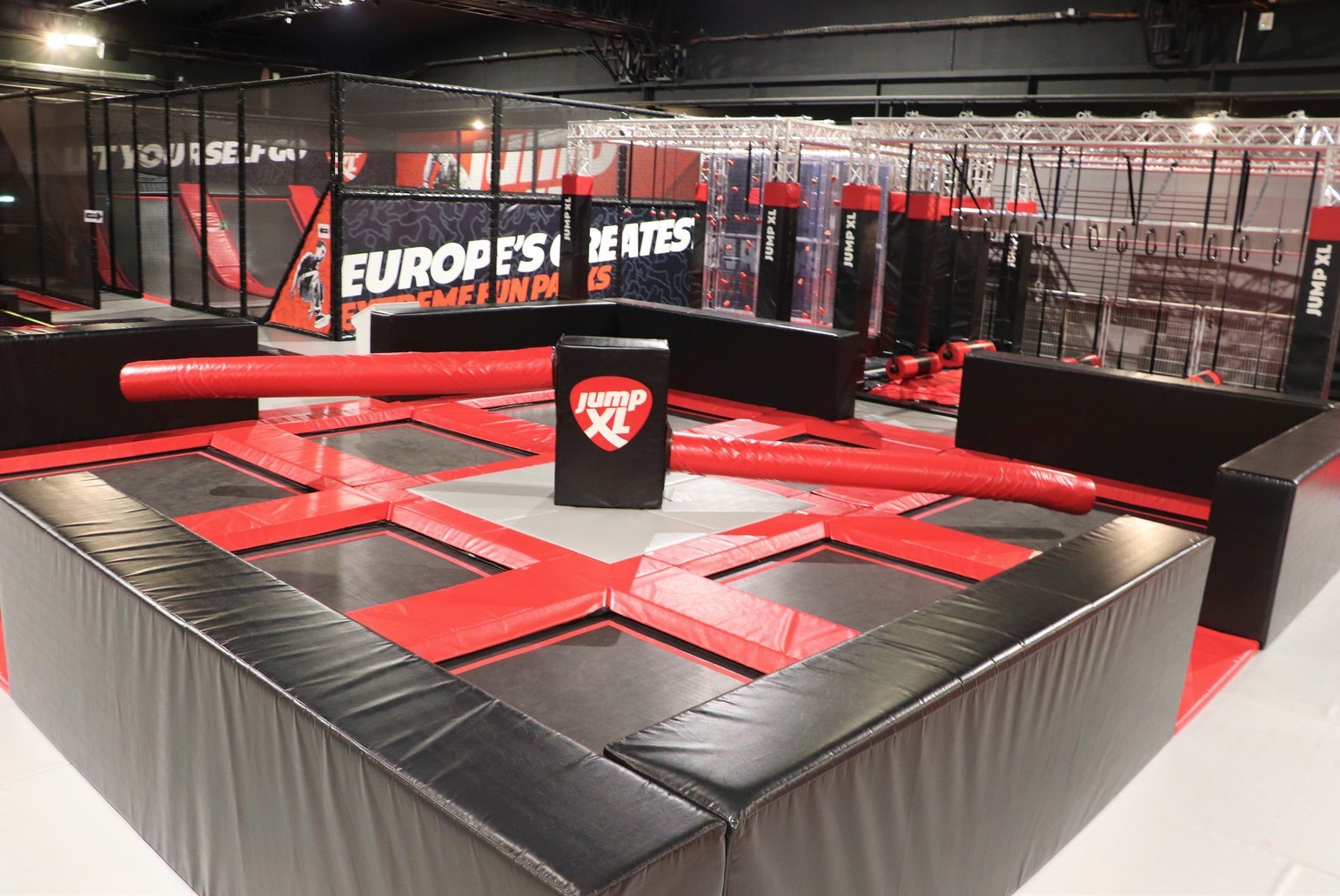 Twister
Are you faster than the twister? Will you outlast all of your friends? Test your reflexes, endurance, flexibility and agility on this attraction that is guaranteed to give you the giggles! And of course, the last man or woman standing will be crowned Twister King or Queen.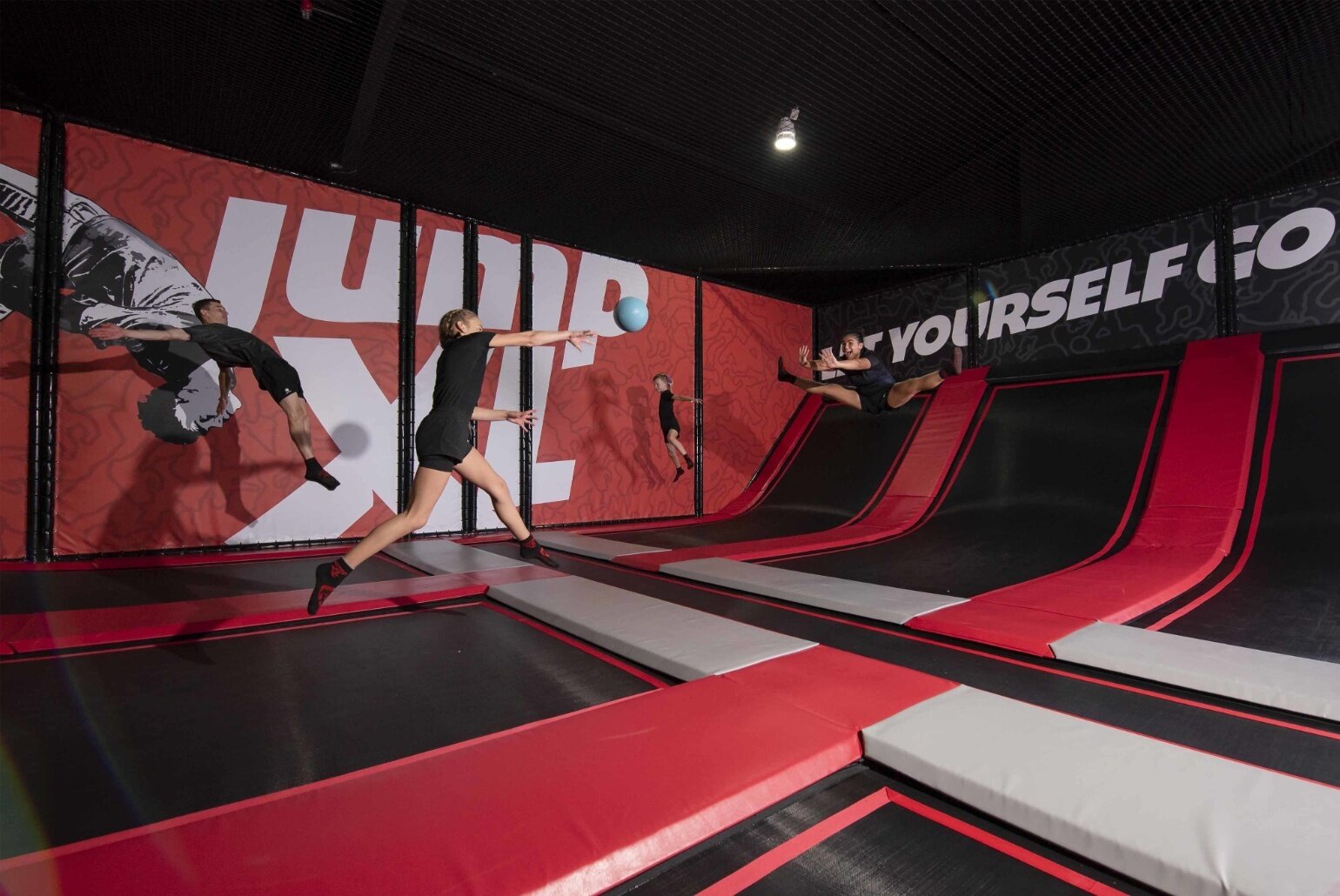 Ultimate Dodgeball
Challenge your friends to a dodgeball match! Will you be the last man or woman standing? You'll be battling each other in two teams of three to eight players on a special trampoline with slanting sides. Get rid of the opposing team by hitting every opponent with the soft ball. Uh oh, are they aiming for you? Evade the ball by quickly jumping out of its path!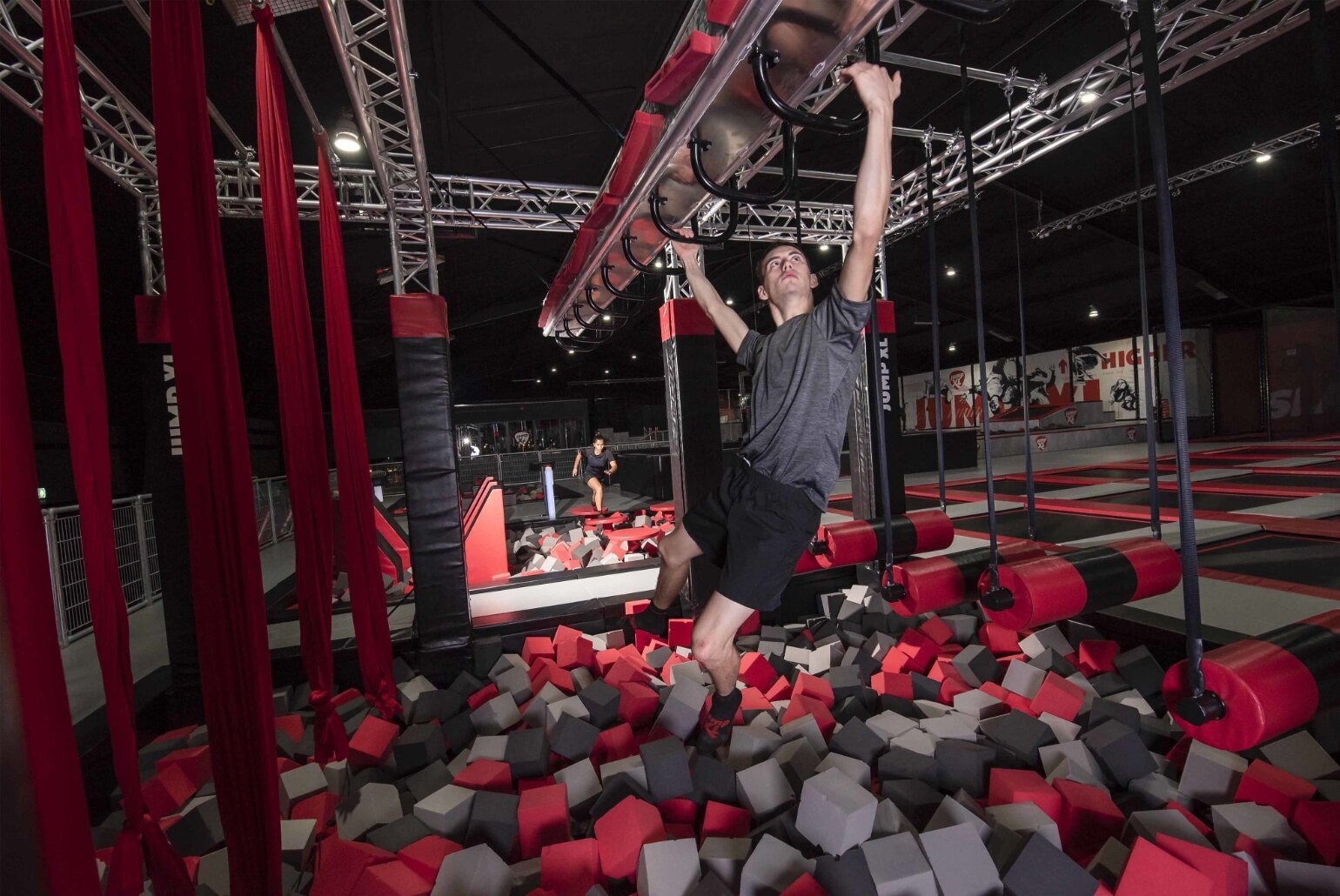 Ninja Course
Release your inner ninja! Only the coolest dude or dudette in the neighbourhood, with the right speed, coordination, strength and dexterity, will get across this exciting obstacle course. You're gonna have to climb and clamber over the strangest obstacles, dive out of the way and desperately keep your balance if you want to get to the other side. Who of you is the fastest?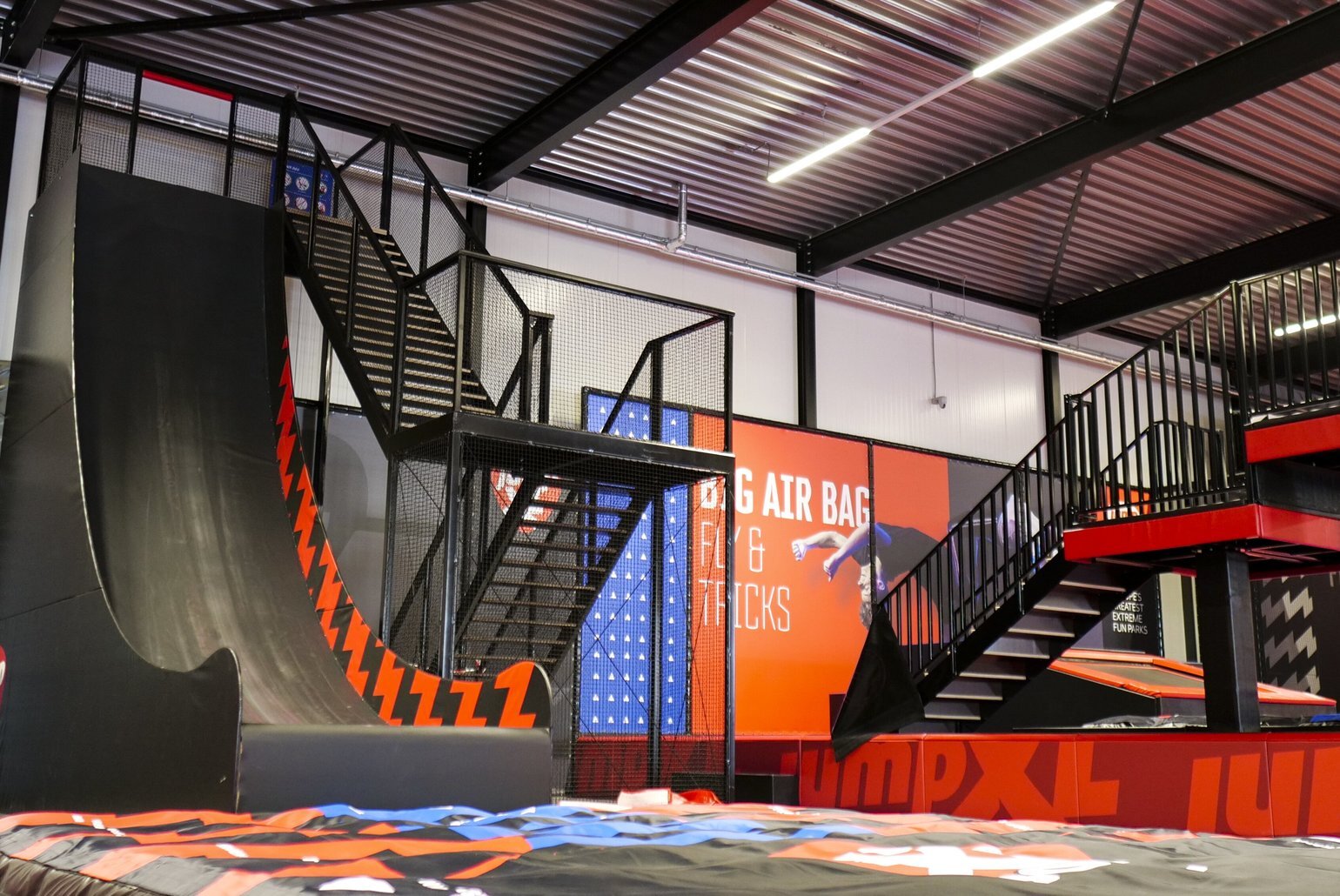 Super Slide
Do you believe higher and more exciting is better? Then our super slide is just the thing for you! Slide down this steep, meters-high slide, take flight at the end, and safely land on the BigAirBag®. You might experience some nerves the first time around, but after that, there will be no stopping you!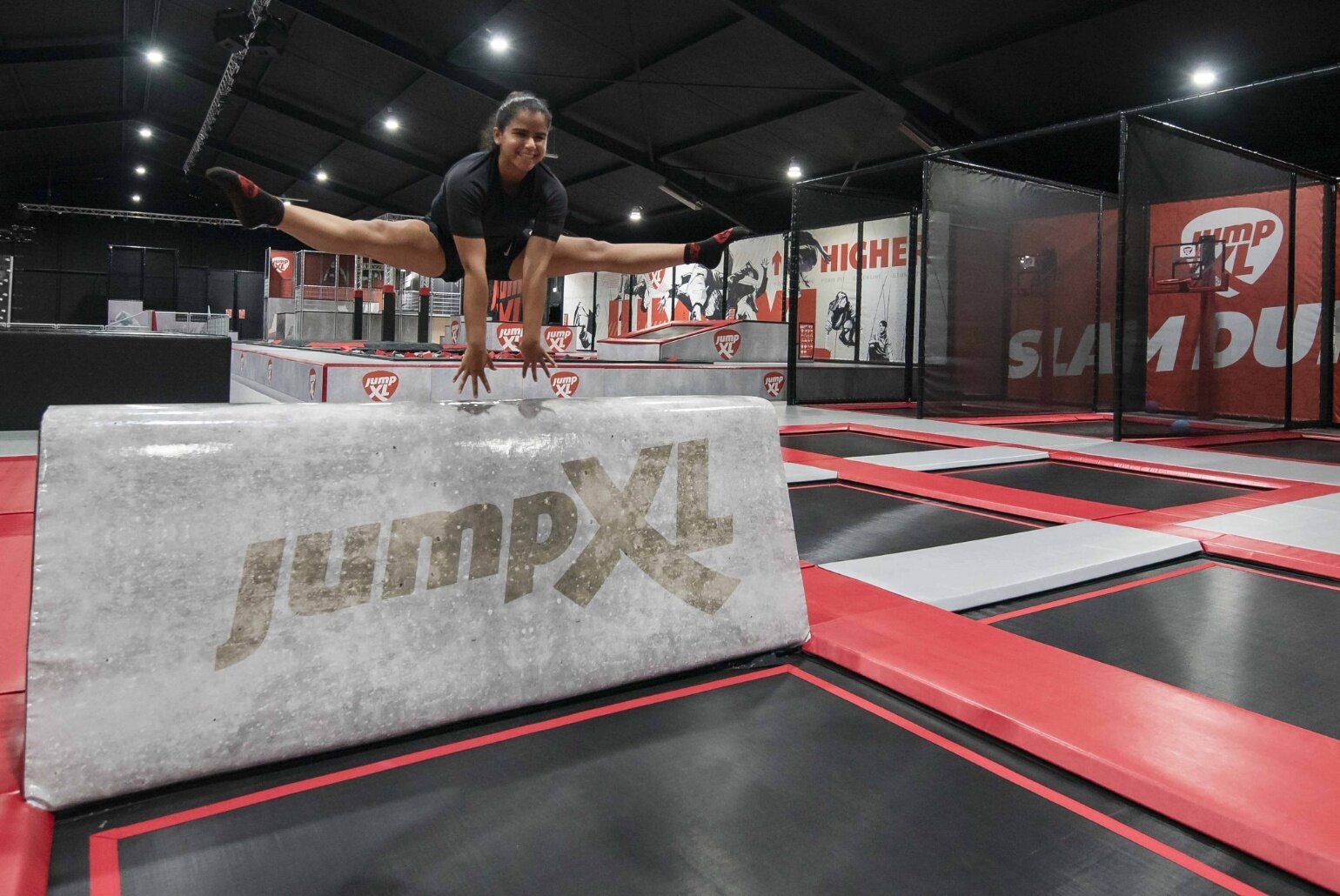 Jump Obstacles
Tackle the trampoline obstacle course and show off your coolest tricks. Do a somersault and race over or around the Jump XL obstacles. The jump obstacles have different heights, so it doesn't matter how tall or short you are, or whether you're a beginner or a professional; you're guaranteed to have a fantastic time.
Ben je enthousiast geworden van het zien van alle attracties? Klik bij 'Kies jouw park' een park bij jou in de buurt om te kijken welke attracties je daar kan vinden!